Paper People
Graham Linehan is interviewed in Mustard issue #01 »
John Lloyd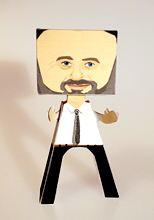 Blackadder II


Blackadder II cast
QI


QI cast
Michael Palin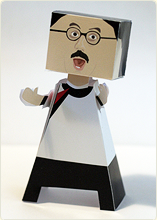 Michael Palin in his guise as the school vicar from Monty Python's Meaning of Life.
Michael Palin is interviewed in Mustard issue #02 »
Alan Moore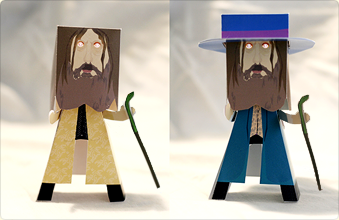 Alan Moore: two versions of Northampton's comic book writer and wizard, complete with snakes-head cane and glowing red eyes.
Alan Moore is interviewed in Mustard issue #04 »
Stewart Lee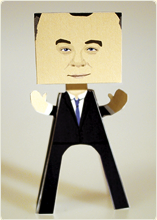 Stewart Lee:
the comedian's comedian's 41st best paper cut-out ever.
Stewart Lee is interviewed in Mustard issue #05 »
Richard Herring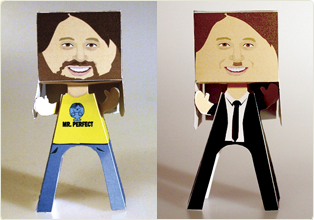 Richard Herring
- available with or without Hitler moustache.
Richard Herring is interviewed in Mustard issue #05 »
Matt Berry & Rich Fulcher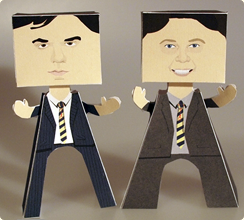 Snuff Box's Matt Berry & Rich Fulcher
There's another Matt Berry cutout in The IT Crowd cast photo,
at top of page, and here's a couple more Rich Fulchers: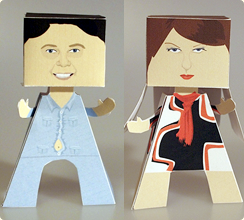 Rich Fulcher as Mighty Boosh's Bob Fossil and Eleanor the Tour Whore
Matt Berry and Rich Fulcher are interviewed in Mustard issue #02 »
Plus, Matt has written articles in issues #03-#05 and Rich asked Stewart Lee questions in issue #05.
Mustard's editor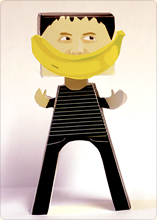 Mustard's editor Alex Musson: this is the cut-out that Sally sent us originally (based on this photo), after which we asked her to do the ones shown above.


Instructions »
More Coming Soon!
Sally is working on more of these: keep updated on this and other Mustard news by adding yourself to our Mailing List »
And while you're here, why not take our 20-second survey »


Get Mustard magazine - 36 pages of funny for just £2.50 »

Join us: Our mailing list |
Facebook |
Twitter
Bookmark us:
Delicious |
Digg |
Reddit |
StumbleUpon
Endlessly hilarious and
effortlessly cool. Could be the UK rival to The Onion.
Alan Moore
First class original humorous content. More than enough to keep comedy fans happy.
The Guardian
Absolutely cracking!
Channel 4