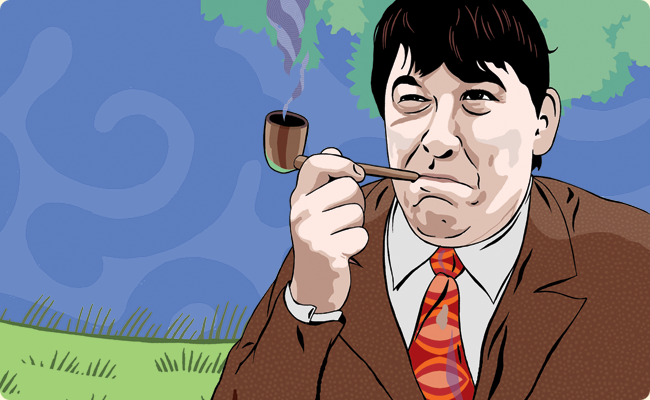 The writer of The IT Crowd, Father Ted, Black Books and Big Train also
wrote for The Day Today and co-wrote The Fast Showís Ted & Ralph.
EXCLUSIVE 8-PAGE INTERVIEW
Related stuff:
Mustard magazine seen on The IT Crowd »
Mustard can be seen several times on Channel 4's BAFTA-winning comedy The IT Crowd:
* Moss is reading it during the episode 'Moss and the German'
* Roy is reading it in an official publicity photo
* That photo is also on the cover of the American series 2 DVDs
* Graham Linehan points out Mustard on the series 3 DVD extras
* Our Mustard Alan Moore poster's on the wall in most series 4 episodes
Cut-Out-and-Make Paper People »
Cut out and make paper versions of Mustard cover stars, including Alan Moore, Michael Palin, Lee & Herring, Matt Berry, Rich Fulcher and the casts of IT Crowd and Peep Show.
Alan Moore and Roy from The IT Crowd reading Mustard »
Real photos of Roy reading the Alan Moore issue of Mustard and Alan Moore reading our IT Crowd issue, Photoshopped together into one pic.