comedy action figures
handcrafted from pixels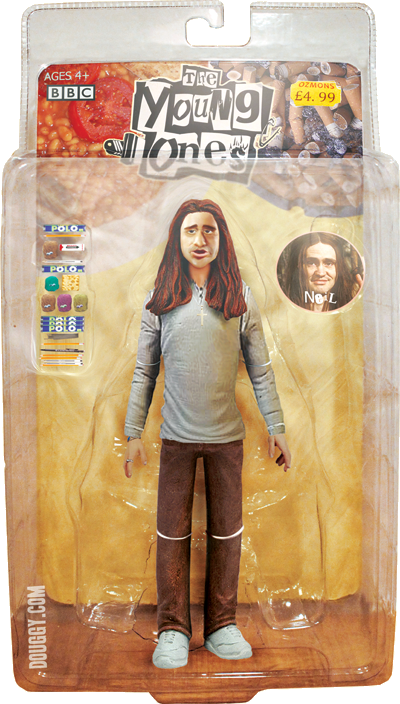 Neil, The Young Ones
Fully poseable inaction figure, comes with full set of biros, pencils,
Polos, chewing gum and gonks.
Suitable for vegetarians.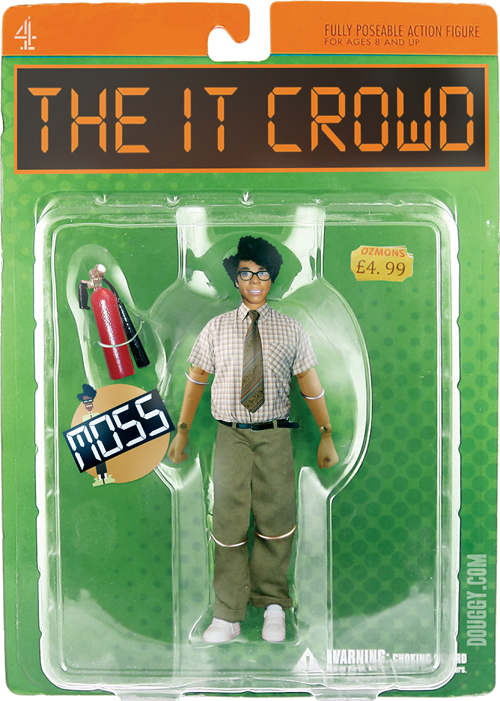 Moss, The IT Crowd
Comes with fire extinguisher (extremely flammable).
May require turning off and on again.
Call now: 0118 999 881 999 119 7253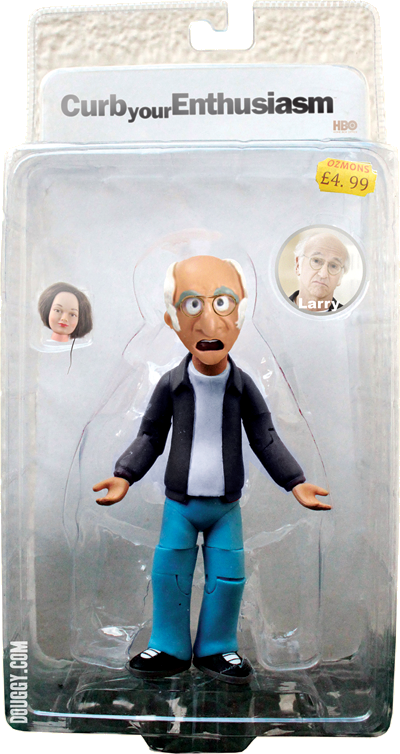 Larry, Curb Your Enthusiasm
Doubles as squeezy stress toy. Comes with doll's head and tiny scissors.
"Pretty, pretty, pretty... pretty good."
-What Toy?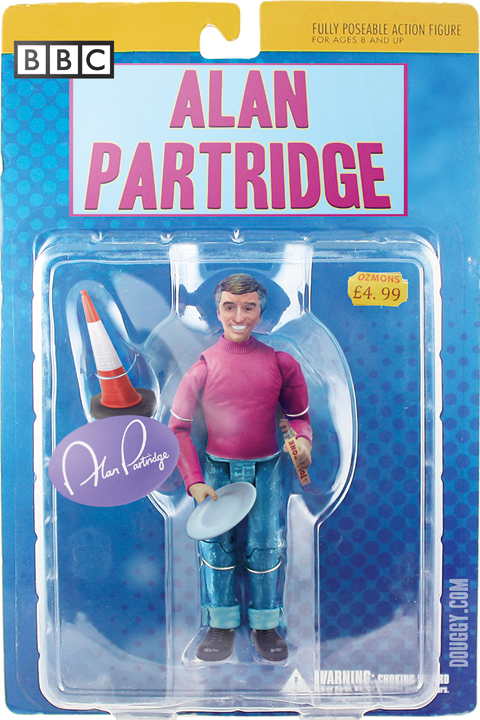 Alan, I'm Alan Partridge
Norwich's broadcasting legend comes complete with traffic cone,
large Toblerone and twelve-inch dinner plate.
A-ha!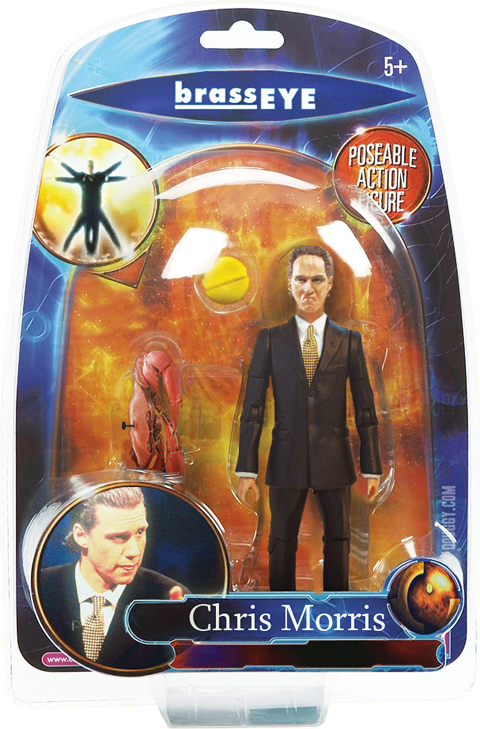 Chris, Brass Eye
Poseable action-news figure, comes complete with cake drug
and nailed paedophile crab.
This is a made-up toy.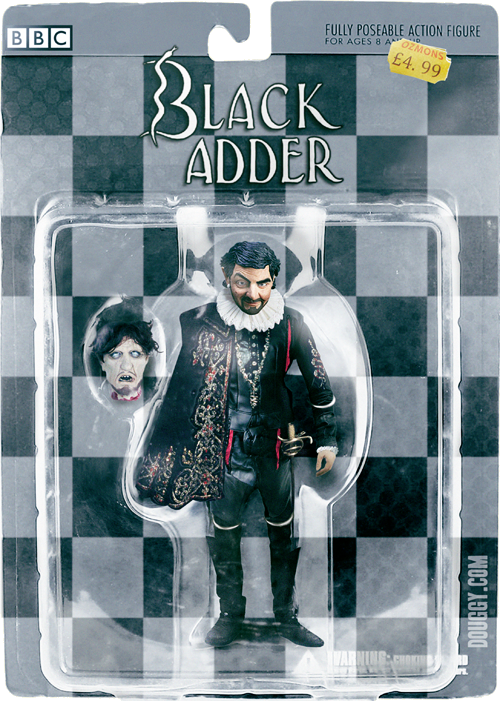 Edmund, Blackadder II
This Elizabethan figurine comes with cape, spare codpiece, bottle
of his own urine and a rotting severed head.
Cunning.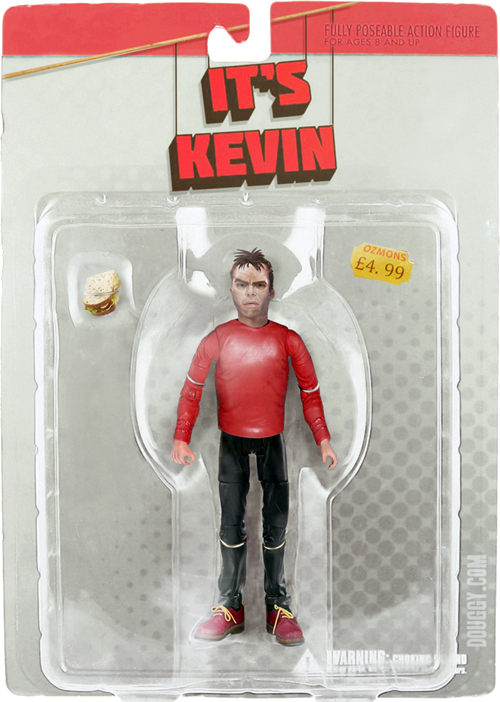 Kevin Eldon
British comedy's most prolific toy accessory finally
gets his own action figure: It's Kevin!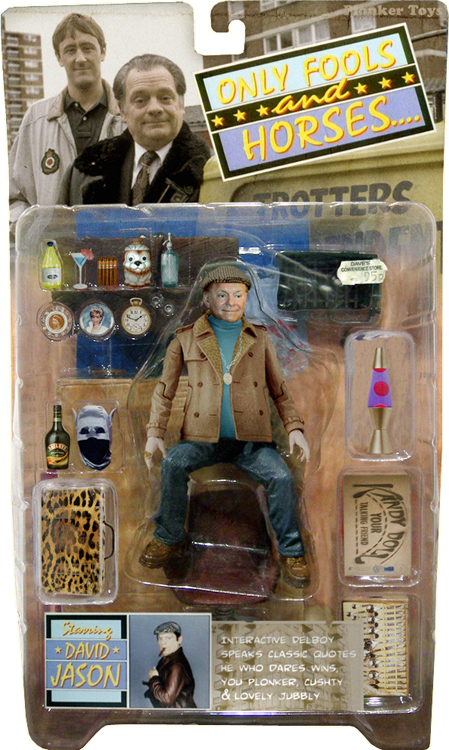 Del Boy, Only Fools and Horses
Action figure speaks three phrases:
"He who dares wins!", "You Plonker" and "Lovely Jubbly"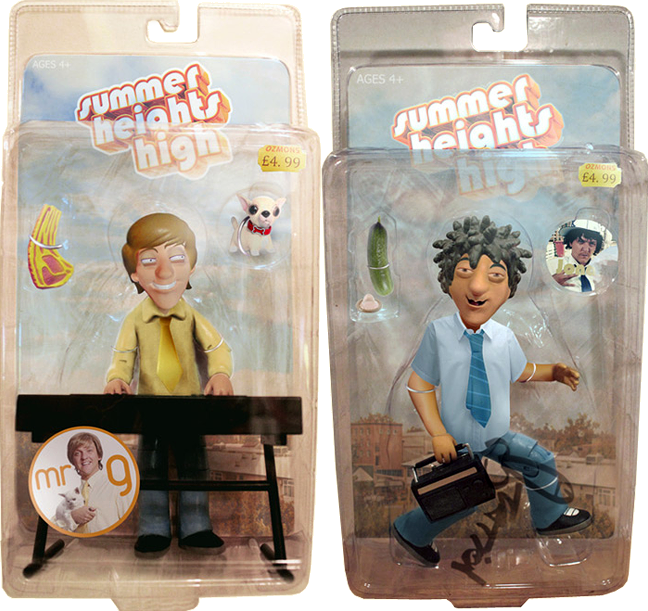 Summer Heights High
Chris Lilley double pack: director of Performing Arts Mr G,
plus
troubled teen Jonah Takalua